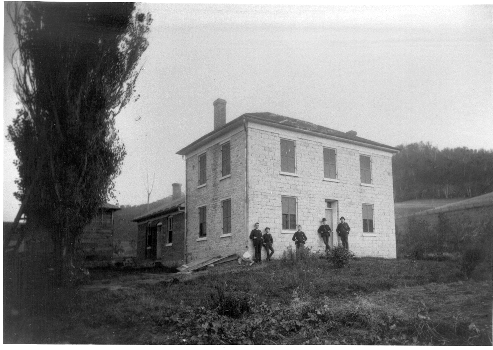 The Old Stone House
This history of the David Mader Family was originally researched by Tom and Eileen Mader in 1986. It has been published on the World Wide Web in 1996 by Gregory Mader, the great-great-great grandson of David.
In a search to find out more about our family heritage we met many relatives who were happy to share their memories with us. A story of the Mader family unfolded that needed only to be written down. A story of courageous, self-reliant, hardworking and faithful people who made a difference in their time. We too, are an important part in the continuing link of the Mader Family.
A good starting point is the table of contents or an introduction by Tom and Eileen Mader. From these pages you may link directly to another page of your choice or go to next and "page through the book." For convenience use the indicators at the top and bottom of every page to navigate through the document.
Additions and corrections are welcome.